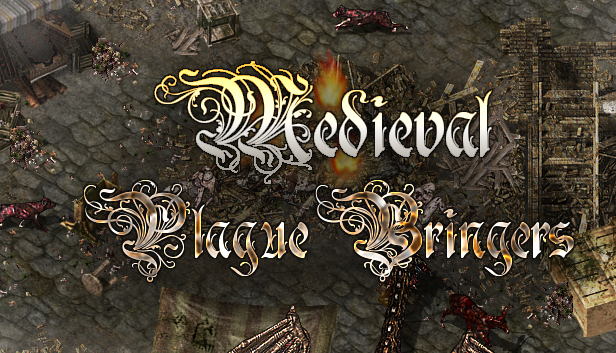 They came by the thousands. Rats. Not ordinary rats, but massive ones, with crooked and grotesque visages, dripping bile and blood. That's how it started. That was how the end of our civilization began.
What plague or disease will overcome your world? Will the dead rise up from their graves? Will the wildlife turn feral? The Medieval: Plague Bringers pack gives you the resources to add all sorts of vile undead and plague-ridden denizens and locales to your game world. With dozens of new character creation pieces, new monsters, and tons of brand new tiles, you can fill your Medieval world with a whole new set of horrors.
​
FEATURES:
​
13 Tile sheets for plague-ridden towns, alchemy labs, cemeteries, and more.
Over 130 pre-made buildings, mausoleums, gallows, bridges, ruins, and more to construct towns, markets, graveyards, and much more.
18 new monster sets featuring spritesheets, facesets, Busts, and Front-View battlers. There are zombies, skeletons, ghouls, undead animals, and even a zombifed dragon!
8 character templates with nearly 60 new pieces of clothing, hair styles, equipment, and more to allow you to create literally thousands of unique characters (fully compatible with other templates and clothing/hair/accessories from other Medieval packs). Themes for clothing include plague doctor, paladin, priest, alchemist, sick patient, and more.
Each character template and piece of equipment/clothing/etc comes with the resources to create over 50 different spritesheets ranging from walking, running, sleeping, sitting, side-view combat, down poses, idling, and much more – all in 4 and 8 directions! On top of that, each comes with the resources to make busts, paperdolls, and facesets! There are 6 pre-made characters included.
6 Animated object sheets for bubbling cauldrons, flies, body piles, and lightsources.
Bonus: Link to free character creation software included – easily make your characters and all of their accompanying spritesheets!
Read-Me and Instruction document.