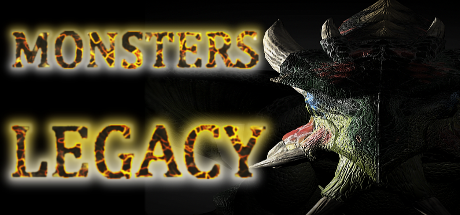 From the crypts and dungeon depths to the artic tundra and molten volcanos, creatures stir and come forth giving rise to terrible obstacles for players to overcome. Great games need great monsters, and that is what this pack delivers! Never before has there been a more comprehensive suite of beasties, baddies, monsters, and terrors for you to put in your game.
Inside this pack you will find over 160 monsters - some come from the High Fantasy I & II and The Deep packs and are re-done in higher quality and have many new resources, along with a host of brand-new monsters as well. Just about all of the monsters come with 3 and 8 frames of animation for sprite sheets in both 4 and 8 directions, down/special poses, face graphics, front-view battler graphics, and Animated Battler sprite sheets!
Inside this bundle you will find:
956 Sprite Sheets

172 Front-View Battlers

177 Animated Battler Sheets

169 Face Graphics

24 Battlebacks for the Animated Battlers utilizing HF I & II resources (tiles not included)

That is a grand total of 1,498 resources!
But wait, there's more!
As an exclusive bonus for purchasing through RMN, you will receive a special bonus Guard Pack free! This pack contains 5 Guard characters with an additional 40 resources, including Animated Battler sheets. Somebody needs to protect the town from all these monsters!